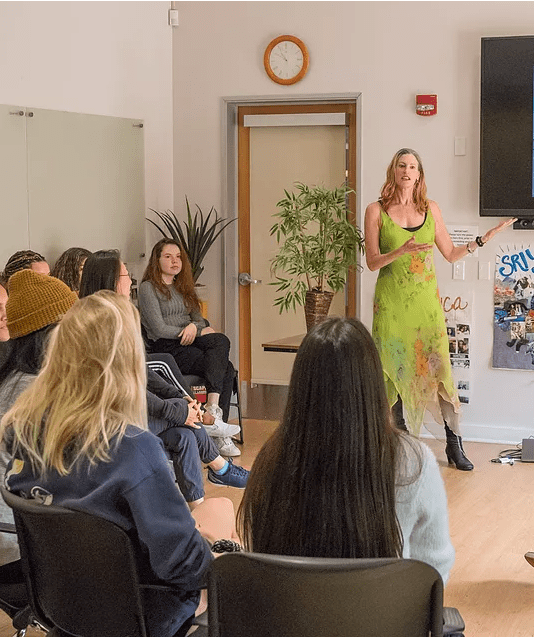 Research studies have shown that children absorb the emotions and attitudes of the adults around them. For this reason, it is imperative that adult caregivers who spend so much time with children get trained on how to live with clarity, awareness and compassion. 
To achieve this, we provide an intensive all-day training for caregivers, called Principles of Clarity (POC), which focuses on improving one's relationship with oneself and others. POC was created by Dr. Karen Dobkins, who is a Professor of Psychology at the University of California, San Diego (and co-founder of Spacious-Minds), and has been taught around the world.
The training is very interactive and playful, involving short lectures, followed by group discussion and exercises. The exercises include private reflection/writing, round table discussion, didactic one-on-one communication with the instructor, and pairing up to practice.